Since the start of the pandemic, Israel has been divided into three main groups: General population, ultra-Orthodox community and the Arab community.
This time we were commissioned to flatten the curve in the ultra-Orthodox population – nationally.
Here are some characteristics
The Ultra-Orthodox community, which counts for only 12%

 

(1.5M) of the entire population, suffers the highest number of positive cases relatively to its size.
58% are below the age of 19
Heavy users of public transportation
Densely packed, with sprawling families, in shoe-box apartments
Customs that have protected its venerable traditions from change – strict limits on modern technology, aversion of secular media, suspicion of state institutions.

Here's the problem
Three main hubs for transmissions: Households, Education Institutions, Religious institution.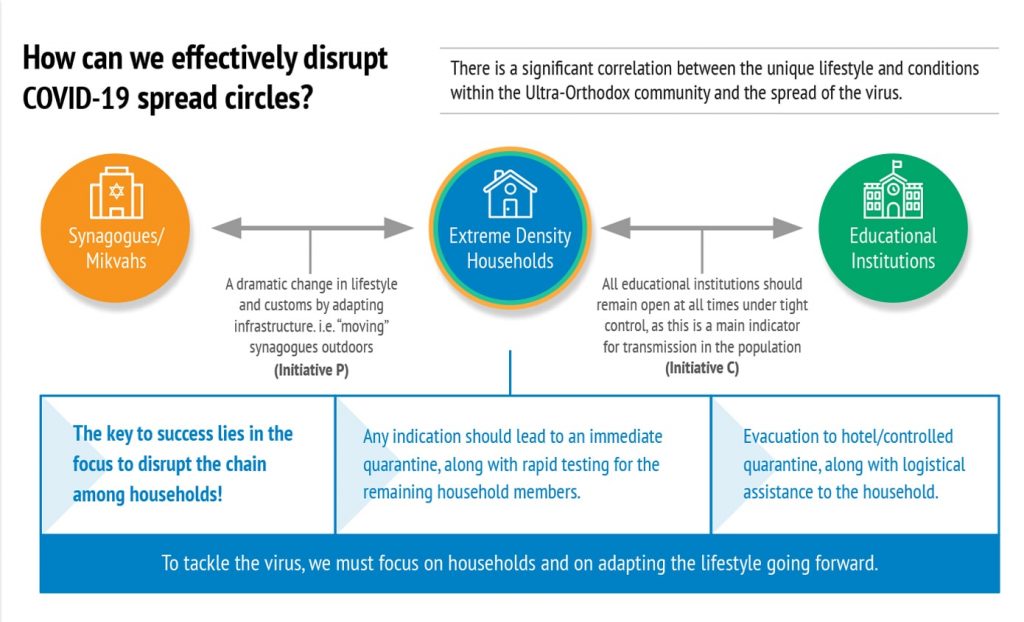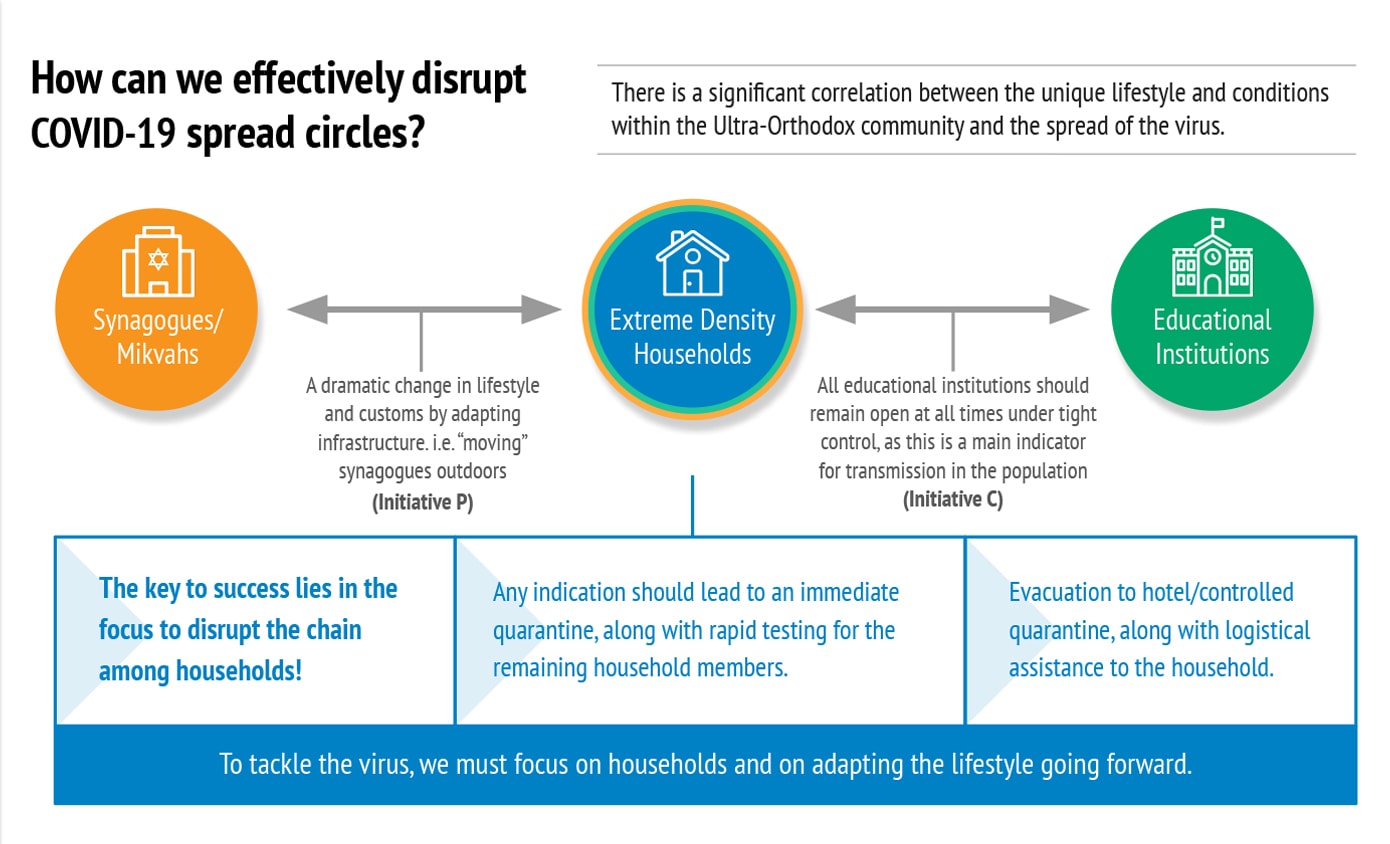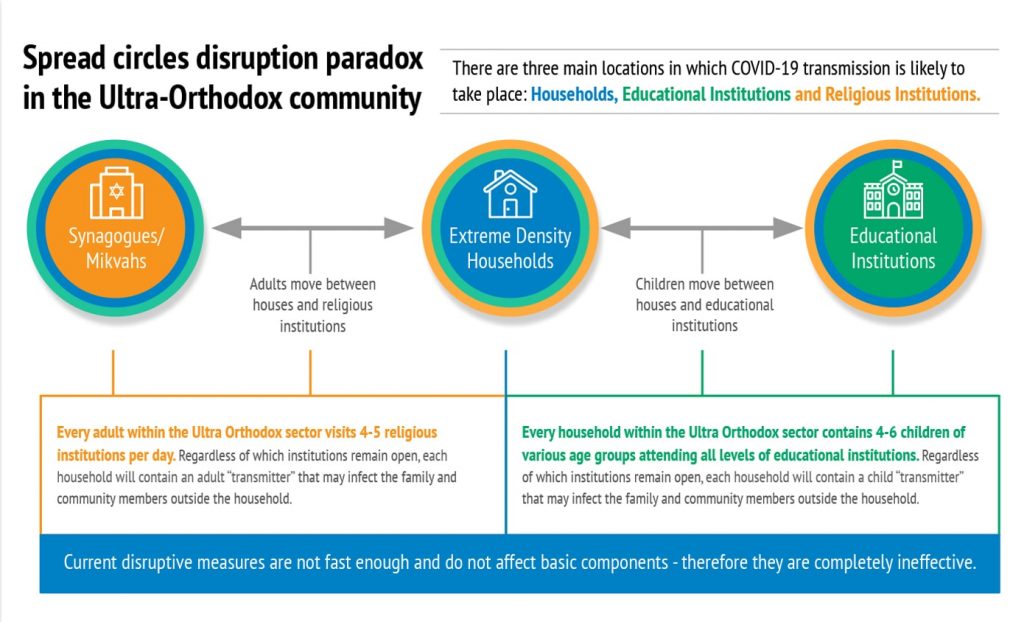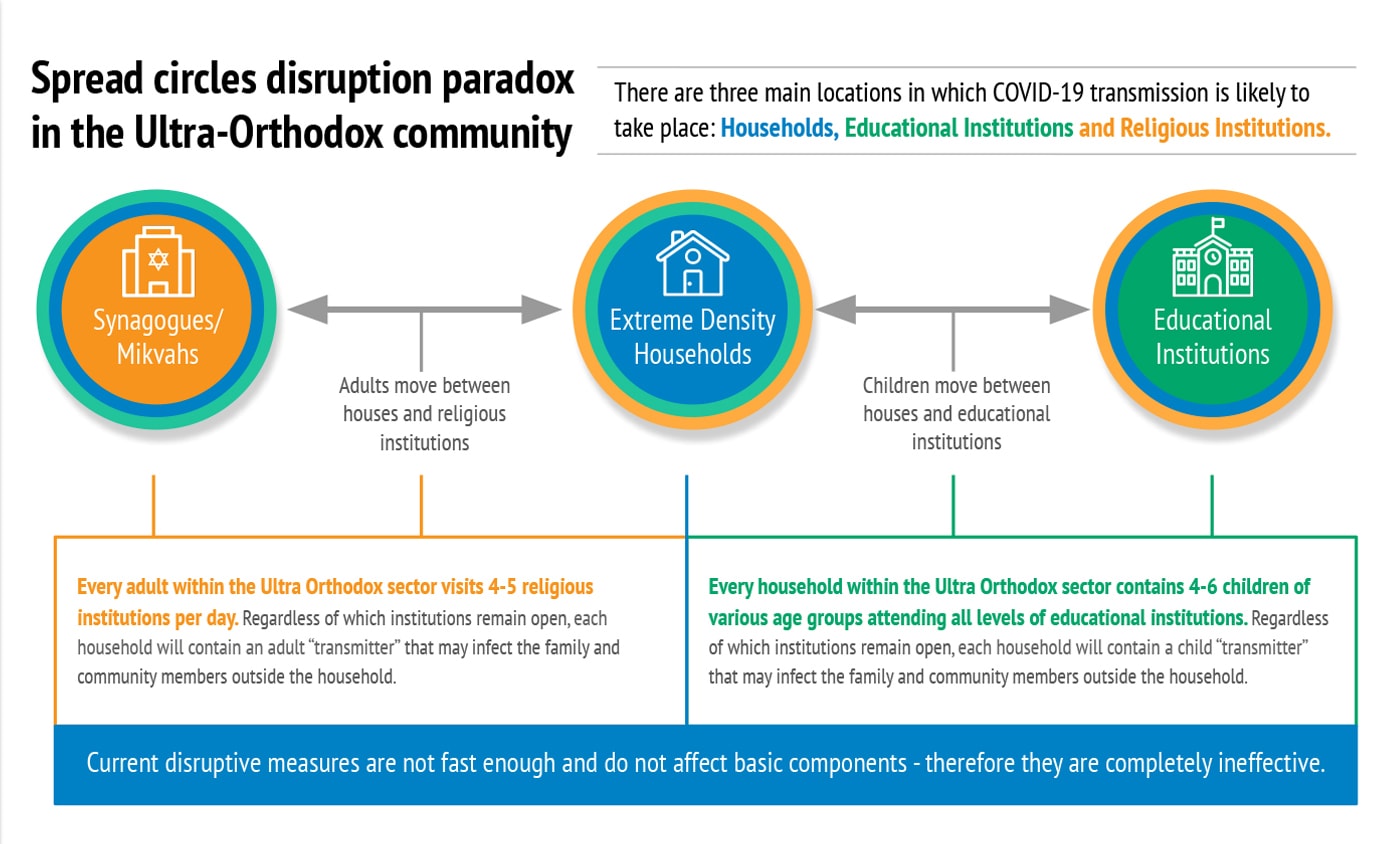 Efforts towards disruption of spreading circles and maintaining low infection rates:
Monitoring the atmosphere within the sector
Coordinating with opinion leaders and influencers to remove barriers
Mediating and supporting Ultra-Orthodox leadership
Focusing on the Ultra-Orthodox unique characteristics and coordinating operative efforts supporting those
Demanding resources and supporting elements which will address the needs as a part of the whole resources picture
Delineating policy recommendations as part of the integrative effort
Diffusing data and cross sectoral studies within the community
Collecting preceding information concerning activities with high risk of spreading COVID-19
Empowering local Authorities
Putting the local authority in the center, according to SYN-RG-Ai holistic approach for crisis management, to ensure a successful operation
Establishing command and control in which municipality will interact with all the relevant Government offices
Permanent team to manage to Command & Control center
Supporting information campaigns
Local authorities funding of epidemiological researchers
Standardizing model of epidemiological research & investigations
Food & supply vouchers for patients and families in isolation
Harnessing Emergency Call Center (911)