The third wave in Israel began in early December and lasted about two months. It was
characterized by significant public "Covid fatigue", after nearly a year under constantly
changing guidelines. The "end" of the wave was ushered in with new technologies and
methodologies developed and tested, including the vaccination operation which marked a
major milestone in the struggle against Covid-19.
The main challenges of the 3rd wave in Israel
Relaxed Public adherence to restrictions results in a renewed, "tightened lockdown"
After long periods of guidelines, lockdowns and restrictions, the public's adherence began to wane, resulting in increased morbidity.
Despite initiating a third lockdown, infection rates remained high, and the morbidity rate continued to grow.
A "tightened full lockdown" was then put into place to combat the rising infection rates – with stricter guidelines, including closure of educational institutions and non-essential workplaces, restrictions on gatherings and stricter enforcement.
Covid-19 variants have spread in Israel, claiming responsibility for increased morbidity in younger populations and pregnant women. Today, around 80% of the cases in Israel are caused by the British variant. It is possible that some variants are resistant to the current vaccines and thus pose an additional challenge in inoculating the population. To prevent further spreading of mutations, Ben Gurion Airport was closed, thus stopping the influx of travelers from abroad.
Nationwide vaccination operation
The vaccination operation for the entire population of Israel included opening vaccination centers throughout the country and running an information campaign in several languages to combat "fake news" and public concerns about the vaccine and its opponents.
Holidays and events:
Hanukkah, New Year's
Prior to these holidays,  restrictions and guidelines were introduced to prevent gatherings and large events. Enforcement efforts took places in the city centers, expected places of gatherings, and roadblocks were set up to enforce limited travel.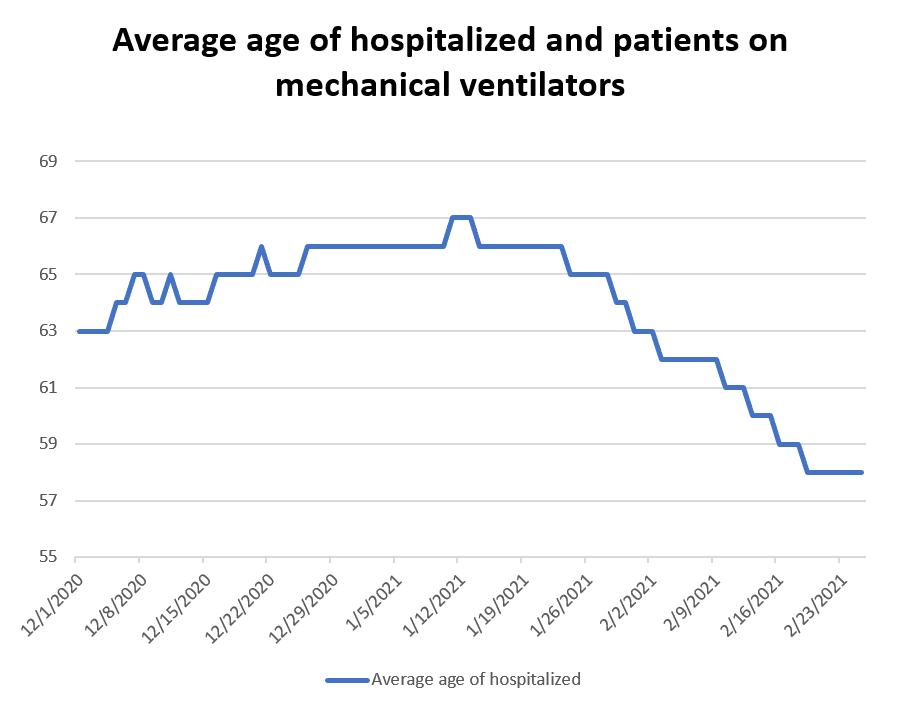 Operations performed during the 3rd wave
Mass sampling in a designated city:
As part of this initiative, all residents of the city of Kiryat Ya'arim were sampled within 72 hours. The operation included mass sampling in the settlement's city center and immediate quarantine for verified Covid carriers and their families – thus severing the chain of infection within the community.
Educational Institutions sampling:
Sampling operations were held in the educational institutions of Modi'in Illit and Rechasim twice a week. Teachers and students were sampled, in a manner ensuring safety and stability.
Swab pooling:
As part of the "swab pooling" operation, group Covid-19 tests were performed. This is a quick way to locate patients in a large population. Several swabs are tested together in one test tube, thus reducing the workload for the labs.
Rapid saliva testing:
A pilot program was held in several "Yeshiva" boarding schools in Israel. The tests are self-administered and produce results within 15 minutes.
'Bnei Chail' operation:
Financial assistance to verified and isolated families was provided, motivating the public to maintain isolation guidelines.
Guideline Optimization:
Tailoring guidelines and action plans to unique population groups allowed for the continuation of daily routines in a safe manner; these included the opening of educational institutions and Yeshivas, holding of daily prayers and attending ritual baths (Mikvah) holding community events and weddings.
Cutting infection chains within the community:
Using the community and its resources to assist in cutting infection chains, through sampling, isolation and epidemiological and local investigations.
Vaccination roll-out operation
A nationwide vaccination operation started on December 17th.
The first recipients were high risk groups, with a gradual roll-out to the entire population, with the exception of Covid recoverees and minors under 16.
The vaccine is administered by the HMOs and the national medical force (Magen David Adom), in medical centers and vaccination centers set up specifically for this operation.
In addition, an information campaign has been running in several languages, to combat fake news and the public concerns.
Every person receives a "Green Passport" one week after receiving their second vaccine. This allows them to take part in cultural events, enter sports halls, restaurants and more.
The third wave was a challenging experience for all, including unpredictable events for the public and decision makers.
The decreased public adherence to Covid guidelines in the face of the introduction of new variants, caused a significant increase in morbidity, especially in the younger population.
However, the experience, learning and knowledge gained throughout the pandemic, inspired the use of new methodologies and technologies to combat the virus, while still meeting the overall needs of the general population:
New testing and sampling methods, tailored guidelines for routine activities and welfare support for those in need, were all implemented. This allowed for a significant degree of continuity in daily routines and activities, which motivated the public to follow the guidelines.
And finally, the continuing vaccination operation that began in December 2020 is a significant factor in the decreasing morbidity and return to routine. It has allowed for the gradual reopening of the economy and return to routine.