When the world shut down in March due to the Coronavirus (Covid-19), few places were impacted as much as the Israeli city of Bnei Brak. Located east of the young and vibrant Tel Aviv, the orthodox religious community saw one of the highest rates of Covid-19 in the world – and at the time it was estimated that 40% of the city had become infected.
"The whole country was looking at Bnei Brak, most of Israel was in lockdown with most of the infections recorded there," recalls SYN-RG-Ai's Co-founder Avi Cohen. The consulting and integration company was founded by two former IDF soldiers, who created a platform that harnesses Israeli technology and methodology to help public officials make better decisions with actionable insights from data gleaned from public information. By acting as a 'cloud' over a region, SYN-RG-Ai can give municipalities the information they need to track citizens and organize effective and safe lockdowns.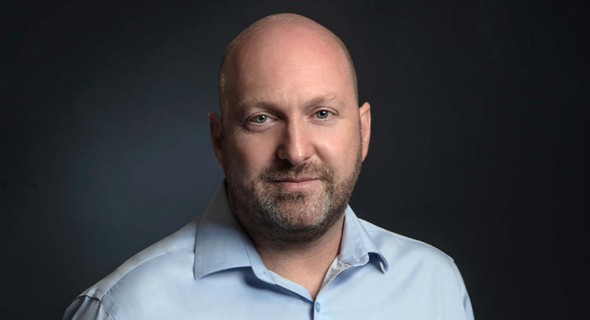 For Israelis, there was no better place to test this system in a time of crisis than Bnei Brak.
The city has a population of 205,000, but is only 2.74 square miles making it the most densely-populated city in the country and the 9th most densely-populated city in the world. Its demographics are largely made up of ultra-orthodox Jews who live in low economic housing, and it is estimated that 50% of its residents don't carry an electric device such as a mobile phone or tablet. When a pandemic comes knocking, a place like Bnei Brak will be the first to open its doors. The situation was so dire that the Israeli military was sent in to ensure quarantine and assist the public.
SYN-RG-Ai was called in by the city's mayor, Abraham Rubinstein, to help tackle the crisis that was unfolding, people were getting sick and there was no easy way to inform, track, and care for the community. Cohen recalls seeing Rubinstein, a highly religious man, suddenly thrown into the national spotlight as he spoke with Prime Minister Benjamin Netanyahu each day to update him on the rising cases. It was around that time when he called in Cohen and the SYN-RG-Ai team for help.
"In Israel, when you know you need to do something big, the army will show up and be the executor," Cohen said. "The mayor understood very early that if he needed to enlist the military, he needed people who knew how to talk – not only with people in the city – but with people outside that were in a position to help out the city and its residents."
Countries like Israel, that have a history of dealing with conflict and crises, aren't strangers to calling in the army – or its alumni – when it's needed. In fact, many of the country's budding entrepreneurs start their companies after their experience in the armed forces – time-fighting on the front lines (in the battlefield or cyberspace) inspires them to develop some of the most innovative technologies in the world.
"The army is good because it knows how to operate logistics, it's fast, and it's accurate," Cohen told CTech. "Army guys know how to build systems that will gather all the information you have."
Throughout the first lockdown and subsequent measures, SYN-RG-Ai remained by Mayor Rubinstein's side as they worked on feeding and caring for the city's citizens. The platform helped deliver 70,000 food kits per day and made sure everyone got their medicine on time. The results saw a sharp decline that remained steady and low until a country-wide second wave resulted in a second lockdown in September during the Jewish holidays.
One of the ways that SYN-RG-Ai takes its data is by gathering and fusing publicly available digital information and using it to create new data insights. This, in turn, can help analyze public 'sentiment' or need and the team can adjust their methodology accordingly. "What my system does is sit on top of everything and only enquires," Cohen explained, using an example of tracking general medical records but not specific medicines or prescriptions. "I don't know what medicine and I don't know why (they use it). I only know that they need medicine every day and this is the data I need to put people in curfew."
SYN-RG-Ai took many data measurements, from the city map, the water system, or in the payment systems, and combined it with data from the various health authorities. In total, tracking Bnei Brak's citizens was no easy feat considering "these systems don't talk with each other and share data with each other in real-time."
Six months after SYN-RG-Ai's visit to the city and the world seems to be coming to terms with a virus that is outrunning vaccines with mutations more deadly than the first. And while the world may once again close its doors on travel, Bnei Brak can sleep easier than before. By November, its infection rate had dropped in line with the rest of the country with a rate of 2.34% compared with the national average of 2.24%.
Assuming that Covid-19 will one day leave us, SYN-RG-Ai's platform could be used by municipalities for things smaller, but still significant, when making cities smarter and more connected. According to Cohen, it can be used for city-specific needs such as local crime, immigration, or transportation. "When we come to a city and train them with our system, we give them this smart platform but it can help them grow anything they need. Corona is not the only issue," Cohen said.